Join or Renew your NSW Rose Society Membership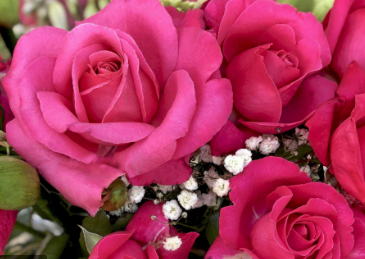 Welcome to all new members and welcome back to renewing members. We appreciate your commitment.
New members will need to complete the form below and return to the Subscription Secretary along with the details of your membership payment.
Renewing members do not have to complete the form unless any of your details e.g. address, phone number, have changed in the last 12 months. Renewing subscription payments can be made in two ways. Either:
electronically using a bank transfer that references your membership number, name and region, or

directly in cash at the regional level to your local subscription secretary. Please ensure you have the correct money.
Note: If you do not reference your membership number, name and region in your bank transfer your payment details may not be able to be matched as a renewal, resulting in your membership being unfinancial. Thank you in advance for your cooperation with this requirement.
If you are a new member or a renewing member who needs to complete the Membership Application Form, there are two options for the form. You can print the pdf version and complete the form manually. Alternatively, you can save the MS Word version of this form and complete it electronically.
The form can be either posted or emailed to the State Subscription Secretary as detailed on the forms.
Subscription Fees for financial year ending 30 June 2022
Single: $40
Dual: $45 (2 members per household)
Junior: $5 (under 18)
Associate: $40 (e.g. a local business)
Electronic Funds Transfer (EFT):
BSB: 012 429
A/C: 2784 41863
Reference is Your: Initial, Last Name, Membership Number and your Region