The 2020 National Rose Championship and Conference has been postponed until October 2021 due to the COVID-19 pandemic.
The conference will now held on 15-18 October 2021 and will be held at Kiama NSW.
President's Welcome
The Rose Society of NSW invites you to attend the 2021 National Rose Show, social activities and lecture series. The Kiama Pavilion and the Kiama Shores Motel are both located by the sea with beautiful views over the beach. Many cafes and restaurants line the streets, with a short walking distance to many of the great sights of Kiama such as the Kiama Blowhole.
The Rose Society of NSW has nine Regions under its umbrella and each brings its own character and enjoyment of he roses grown across the State. Many of the members of these regions exhibit their roses at various rose shows organised in NSW.
The whole of the Kiama Shores Motel has been booked for the delegates and visitors to the Rose Championships and Conference and is about 10-15 minutes walk to the Pavilion. A minibus will be organised to take those who find the walk difficult to and from the Motel.
The lecture series will have the theme of an ecologically friendly way of managing our rose gardens and the impact of climate change. We are privileged also to have David Kenny, a highly regarded rose breeder from Ireland able to come and deliver one of the lectures for us. Can Owens from Brisbane will speak on organic rose growing and Kelvin Trimper from Adelaide on managing our rose growing in time of climate change. Judith Little is also a well regarded Floral Artist who will demonstrate the Art on Sunday afternoon.
We are grateful to the NSW Government through Destination NSW and Destination Kiama as well as Kiama Council for their generous sponsorship of this event.
Colin Hollis - President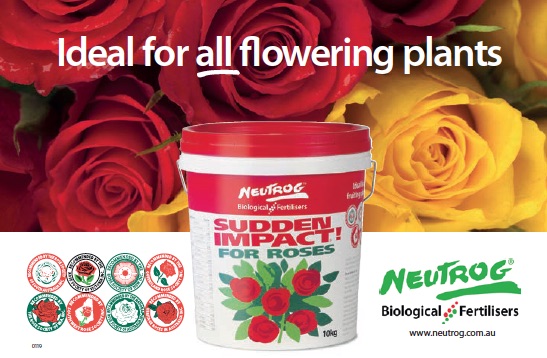 Back to News list